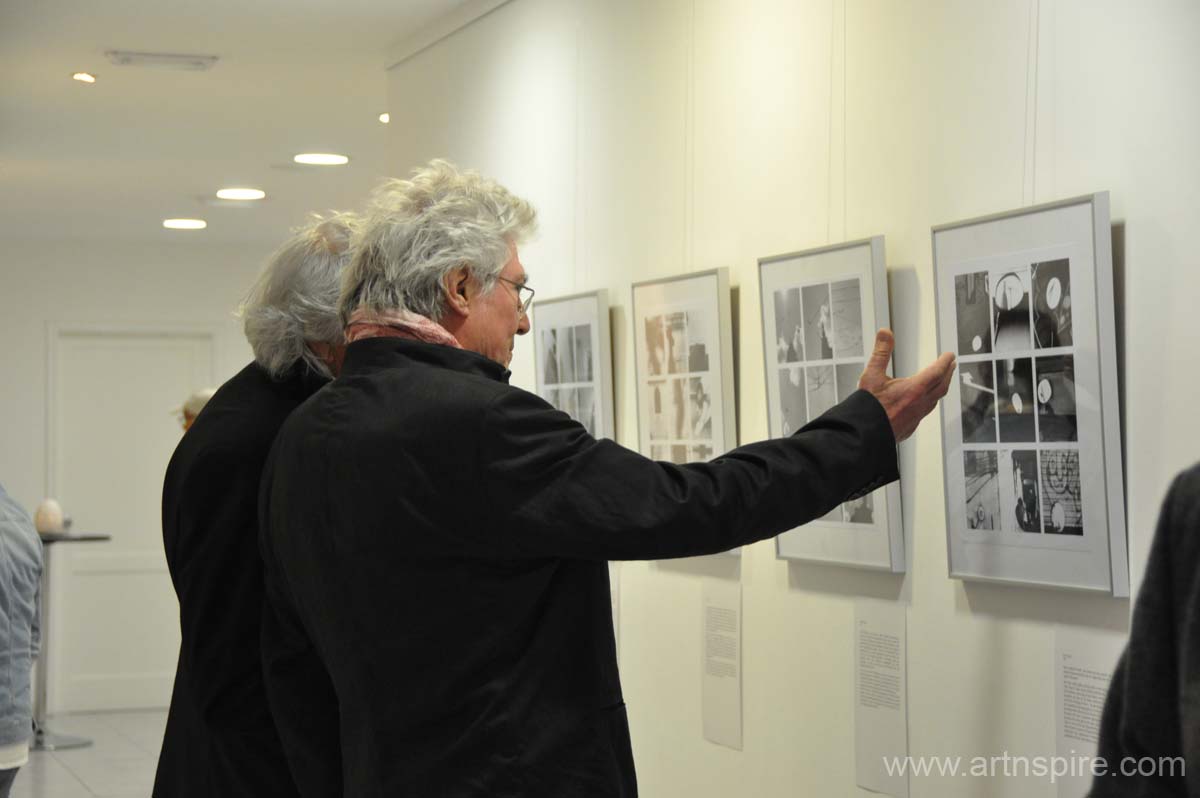 On Friday, the 4th April, 2014, on the island of Lanzarote, Boris von Brauchitsch, presented his photographic exhibition at the seaside resort of Playa Blanca.
The Vision of Travel
Aimed mainly at a German audience due to much of the text associated to the photos being in his native language, the content did not fail to intrigue and stimulate the visual requirements of the onlooker. Throw in the knowledge of what was written about each Tableau and what was on view became a visual story. Most interesting.
The artist, Boris von Brauchitsch, has utilised his moments in travel to both document each of his travel stays to provide an antidote of prose / writing attached to the 9 photos that document each journey in time.
What is Photographic Tableau:
according to Jean-François Chevrier: "They are designed and produced for the wall. summoning a confrontational experience on the part of the spectator that sharply contrasts with the habitual processes of appropriation and projection whereby photographic images are normally received and "consumed"
Fried notes: "Arguably the most decisive development in the rise of the new art photography has been the emergence, starting in the late 1970s and gaining impetus in the 1980s and after, of what the French critic Jean-François Chevrier has called "The Tableau Form"
Author: Gavin Doyle