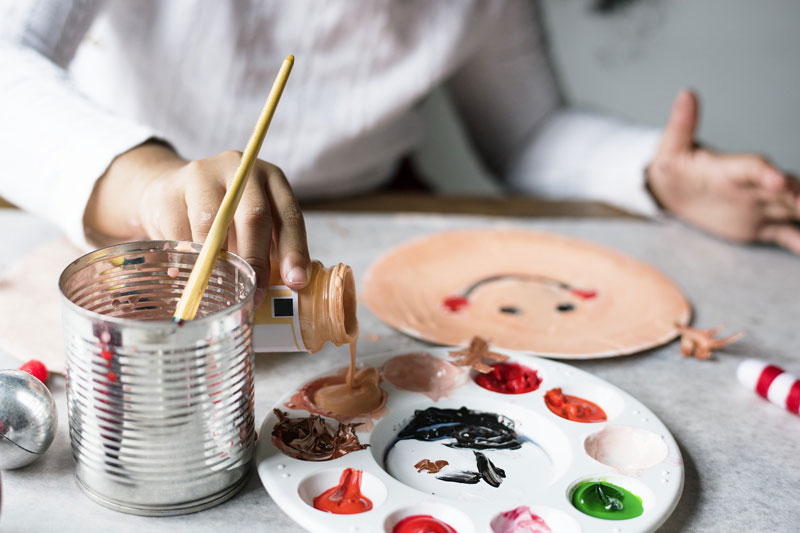 Educational Activities – Lockdown is a difficult time, especially for the youngest members of our families who don't always understand why they are not able to see their friends or go out on holiday outings. We've put together some ways to keep the fun going while learning too! Lockdown got your kids down? 8 Fun […] Teach-the-Brain
Lockdown got your kids down? 8 Fun educational activities you can do at home with Busy Bean
There are a number of awesome educational and artistic projects and activities that you can do at home with minimal supplies.
Art – Painting & Drawing
Creativity is something that everyone is born with, and this can be encouraged by having art supplies readily available to be engaged with.
Children love to cut up different colour papers and paste them onto card to make cards for their loved ones. Encourage them to draw or paint pictures to put up in their bedroom or use as wrapping paper the next time you have a gift to wrap. Free drawing and painting are so important in a child's development because it gives the child the freedom to create anything they want.
Help your children to feed their imagination by showing them what a pencil or paintbrush can do with some simple art projects. Use masking tape to make a shape on a piece of paper and then let your children paint over the entire page. Allow to dry and then peel off the masking tape for a simple, but effective piece of art.
Shop for all of your art supplies and art kits