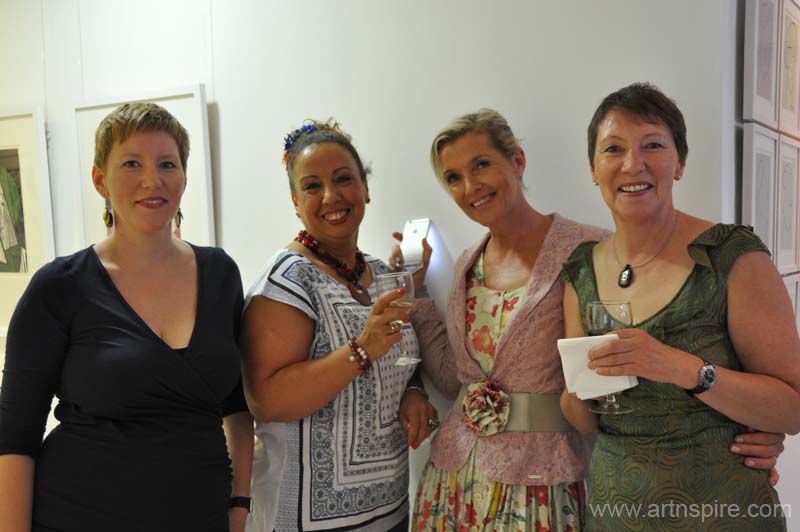 Playa Blanca, Lanzarote – The Art Exhibition of Ida Oelke was hosted at the Mager Clinic, on Friday the 12th of June  2015.
The island of Lanzarote in the Canary Islands, has a number of resident artists and at times during the year there any many artists visiting the archipelago, to either display their artwork or develop their art. On this occasion, the German artist presented; Ida Oelke / Holzchnitte / Grabados en Madera, a collection of her work appealing to the eye and easy to grasp.
The Ida Oelke Art on Display
A series of woodcuts using the the simplicity and minimal colours to achieve a flow to her work. Ida Oelke's enjoyment of Picasso and Matisse is evident in the art on exhibited.
Food and Wine presented by Brisa Marina