December – 16th February
Joint exhibition with Spanish wildlife and landscape photographer Marina Cano and Local Ceramicist Tania Tabb.
Photographer Biography – Marina Cano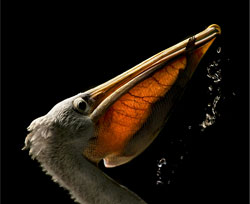 Marina Cano is a landscape and wildlife photographer. She owns an overwhelmingly impressive body of work: vibrant, dynamic and full of energy, denoting a great sensitivity and capacity own to shape unique moments. With imagination, sense of composition and a creative vision, she is able to captured trough an amazing photographic journey, the soul of the Earth. She knows how to catch the beauty of the Nature.
Marina was born in Cantabria, Spain, and has been interested in wildlife from the early years. These work have been published in 2009 in her first book: Cabárceno. A large format book, wich contains a series of wildlife portraits made in the Europe's largest wild animal preserve, where more than a hundred species roaming in semi-wild conditions. Fascinated by animals, she uses the camera not so much to make beautiful pictures but as a means of holding onto magical moments she's witnessed. Marina says: Photographers usually say that they 'capture' images, but for me the opposite is true, my 'models' have captured me.
Marina's photographs have been published around the world in posters, magazines, books, advertising and editorial features. She has won international awards and her images are used in magazines such as National Geographic or Popular Photography. Currently she is working in an exhibition about wildlife, and preparing her next book.
….. Cantabria, Spain 2009