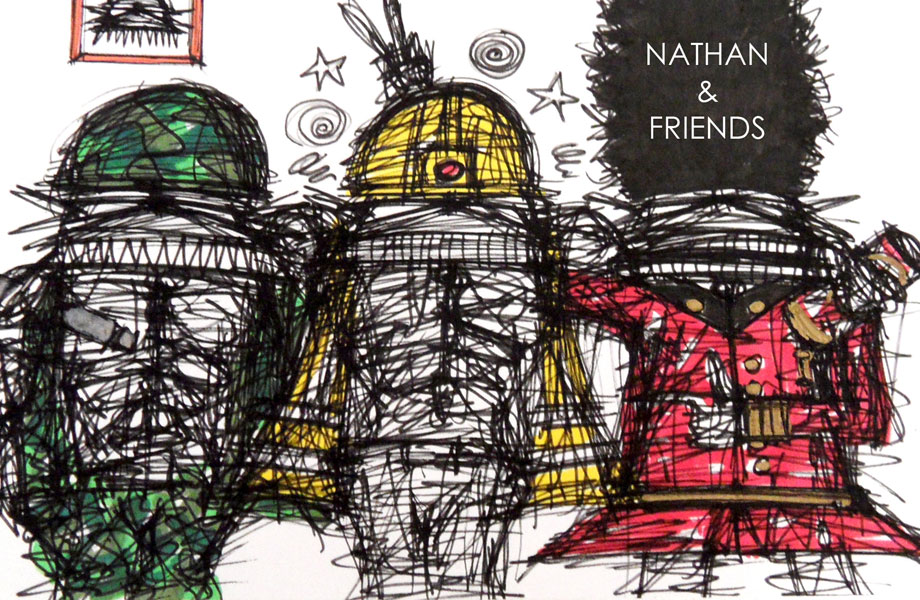 Premiere Art's Nathan Bowen will be hosting his first solo show Nathan Bowen and Friends at the Curious Duke Gallery from the 16th August. Nathan Bowen has been known for his kinetic graffiti style and his ability to create animated characters with a mischievous and boisterous personality.  Nathan is most well-known for his industrious daring builders portrayed on building sites and scaffolding boardings.  A Central St Martins graduate, he has recently been featured on BBC's apprentice series 8. Teamed with Pure Evil they brought team Stirling to victory in the urban art challenge.
Nathan delivers imagination to the streets with a vibrant, unique and edgy graffiti style.
Nathan's work also features in the breast cancer campaign with Pixie Geldof (please see attached image)
Exhibiting solo for the first time Nathan brings his characters to life. Exploring a plethora of mediums developing his characters and taking them to a 3 dimensional level enabling viewer's to hear and see Nathans characters in different surroundings.
Nathan and friends will be exhibiting at Curious Duke Gallery from the 16th August – 1 Septemeber 2012.
Curious Duke Gallery
207 Whitecross Street
London
EC1Y 8QP