Famous and historical casinos in Canada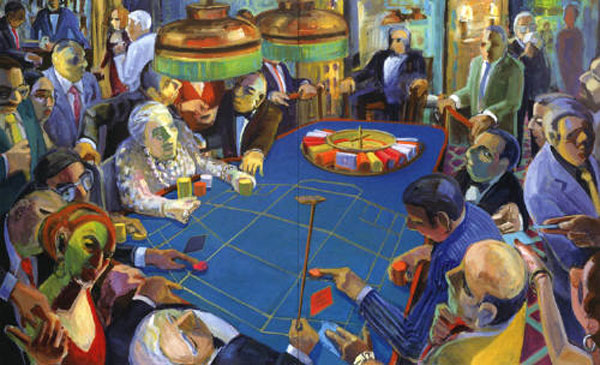 Casino gambling has been popular for many years and recently there has been a massive rise in online casinos.
The appeal is not difficult to see, as people can Play here from their armchair or even on the train as nowadays you can download casinos as well as visiting the web based casinos. This doesn't compare to the thrill of land based casinos though and this is proven by the popularity of casino destinations such as Las Vegas and Monte Carlo.
Hollywood movies have in part, contributed to the glamorisation of casinos with many people making an effort to dress up and attend in large groups. Of course nowadays going to a casino is not just about the gambling, but also the food and live entertainment that is also on offer that gives the casino goer a rounded experience of a night out.
Canada boasts many popular casinos and one of them is Diamond Tooth Gerties. It is located in Dawson City and has 8000 square feet of gaming space. Diamond Tooth Gerties is Canada's oldest gambling hall and was established in the 1970's. The name is taken from the famous dance hall queen of the same name. She famously put a sparkling diamond between her teeth as a way of standing out from other Klondike queens. Dawson City was a settlement founded in 1896, right at the beginning of the historically famous "Klondike Gold Rush". The city made a name for itself during the gold rush and therefore lends itself easily as a destination for casinos. Diamond Tooth Gerties gambling hall keeps the feel of the gold mining days by putting on entertainment reminiscent of its history, such as can-can dancers and a singing master of ceremonies. You can also enjoy modern gambling games such as Blackjack and Texas hold 'em poker