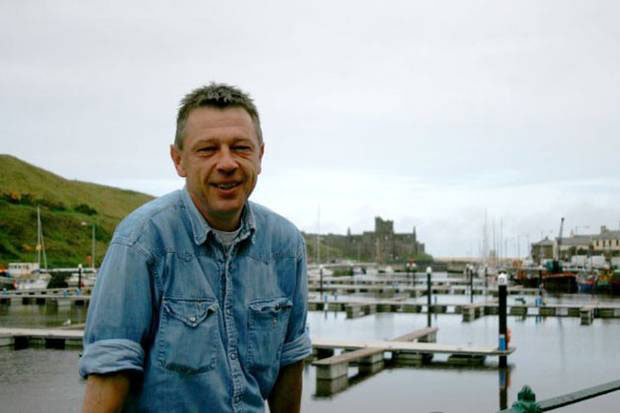 Broadcaster, writer, foreign correspondent … Andy Kershaw has established a reputation as a genuine pioneer in whichever discipline he turns his attention to.
As a teenager, he was promoting major rock gigs at Leeds University. He was Billy Bragg's driver and roadie one day, and presenting Whistle Test and Live Aid the next. A passionate music enthusiast, he's a man with an obsessive curiosity about the world. He's worked for the Rolling Stones and Bruce Springsteen, shared an office with John Peel and has amassed a record collection that weighs more than seven tons.
A fearless adventurer, he has visited 97 countries and reported from some of the world's most perilous places including Iraq, Sierra Leone, North Korea, Angola and Haiti. Andy was one of very few journalists to be an eyewitness to the Rwanda genocide.
Now Andy's one-man show, 'The Adventures of Andy Kershaw', comes to Beverley Folk Festival on Saturday, 21st June.
The show has become a hugely successful highlight of many literary festivals and a popular draw at theatres and arts centres around the UK. Fascinating and often hilarious, the two hour audio-visual presentation treats the audience to recollections from a life spent on the front lines of rock & roll, and on the front lines of some of the world's most extreme and dangerous countries.
Andy says: "I'm thrilled to be bringing 'The Adventures of Andy Kershaw' to the Beverley Folk Festival and I'm flattered to be booked to appear there. I feel completely at home among fellow music fans, and I think they'll enjoy my one-man show. We'll have huge fun!"
"Andy Kershaw's No Off Switch is sensational. Wildly hilarious. An amazing read. An amazing man."
Stephen Fry
For over 30 years Beverley Folk Festival has been producing an annual weekend event to be remembered, and was shortlisted in the Best Family Festival category at the UK Festival Awards 2013.
Offering the best new performers alongside some of the greatest established acts, it is a unique opportunity to spot tomorrow's stars and enjoy today's greats.
Whilst British folk music, both traditional and new, remains at the heart of the festival, Beverley has also featured Americana, world music, Blues, some classic rock, punk, a variety of acoustic performances, Morris sides and much more. In recent years the festival has encompassed comedy, film, poetry, drama, literature and storytelling. Beverley Folk Festival provides a rich cultural mix, offering a weekend of memories for young and old.